8 Queer Country Breakup Songs
By Denver Rose-Harmon, Staff Writer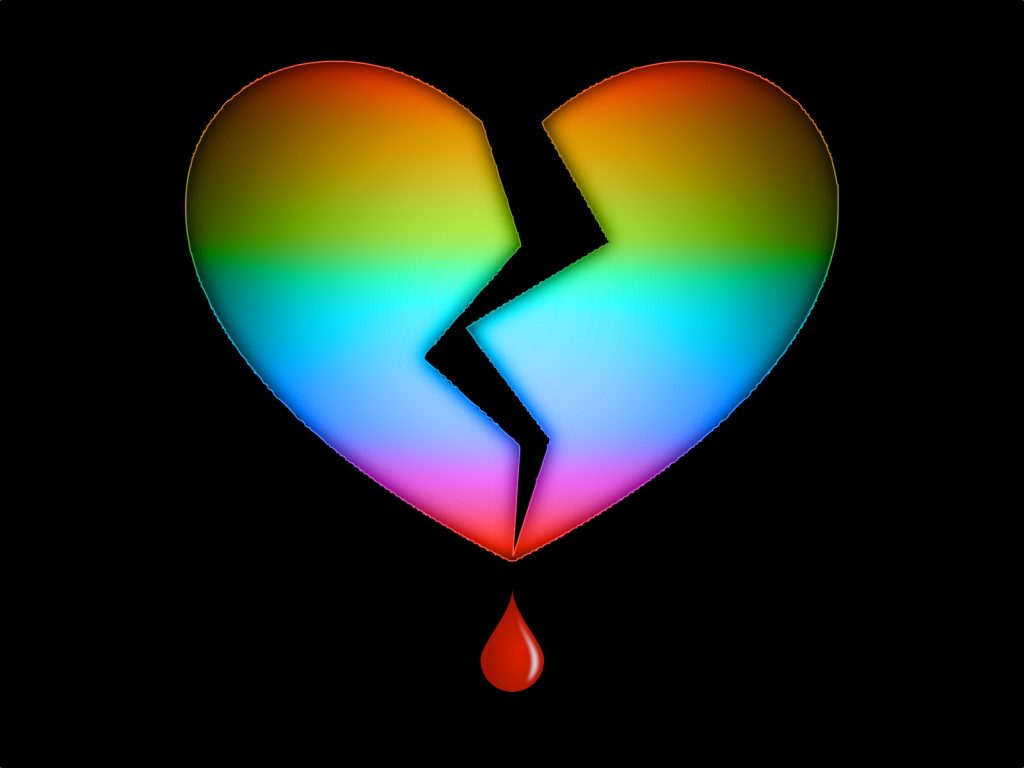 Love is love – an important tenet of LGBTQ+ pride. But as some of us know all too well, following a certain national holiday that celebrates love, heartache is heartache, too. Whether you're still lamenting a fresh breakup, ready to move forward, or even if you're the dumper rather than the dumpee, there's something for you on this list of breakup songs by queer country musicians.
---
"No Surprise," Mariel Buckley
This twangy tune has everything we love about traditional country sounds, minus the voice of a cishet white man. A playful fiddle dances along with a mournful steel guitar, complementing the lyrical theme of bouncing back in spite of a breakup. Buckley describes the feeling of kicking yourself after mistakenly giving someone a second chance, but knowing you'll be happier than them in the long run.
---
"Right Side of Wrong," Shawn Richard
In contrast to the traditional old-school sound provided by Buckley, this upbeat breakup song sounds straight out of modern day Nashville. This is the perfect song for the relief of ending a toxic relationship. "It's like a month of mondays when I'm with you," is one of the best lyrical insults out there.
---
"If It Ain't Me Babe," S.G. Goodman
Kentucky native S.G. Goodman takes us on a turn from redemptive to downright lamenting. The Joplin-esque give these heartbroken lyrics some bite and descriptive lyrics give an unmistakable Southern setting. Let this song take you to a place where you can cry among cotton blooms and killdeer calls.
---
"Everytime I Hear That Song," Brandi Carlile
Carlile's voice soars with a balance of power and lightness through a very melancholy song. This song takes the listener to a place of looking back on a breakup that's been softened by some time. She expresses forgiveness on the cover and recognizes that the broken heart was probably for the best. This is a truly bittersweet piece of art that captures the nuances of moving on from someone that you'll never be able to hate.
---
"Can We Be Strangers," Brandy Clark
Unlike the previous selection, Clark would rather not deal with the mixed feelings of anger toward someone you once loved. She would rather go back and time and prevent the relationship from ever beginning in the first place. The way Clark's vocals soar at the beginning of each chorus is reminiscent of Reba McEntire's "For My Broken Heart."
---
"Shoot Me Straight," The Brothers Osborne
This bluesy song offers a distorted electric guitar and driving bass offers the strength to deal with an impending breakup. T.J. sings with raspy confidence as he compares the final blows of a break-up to a shot that he'd prefer to take with no chaser. If you've ever experienced a partner that was on the verge of leaving but doing everything they can to make you be the one to say those final words, this song is for you (I may be talking to myself here).
---
"Goodbye Queen," Jaime Wyatt
The most upbeat song on this list — this one is for those of us doing the leaving rather than being left. Wyatt uses outlaw country stylings and imagery of long-haul trucking to put a sapphic spin on the tried-and-true ramblin' man subject matter.
---
"Float On (I Choose Me)," D'Orjay The Singing Shaman
A piano ballad — the bread and butter of a sad breakup song by a scorned lover. Except here, D'Orjay chooses to see the breakup as a chance to be free and love herself. So belt these lyrics along with the Singing Shaman and heal your country queer heart: "This time is different / Baby I'm different / This time is different / You said to keep on truckin' / But I am gonna float on."