10 Best-Dressed Queer Country Artists
By Dale Henry Geist
Lookin' sharp has always been a thing in country music. From Hank Sr.'s tailored cowboy suits through Loretta Lynn's regal frocks, from Dwight Yoakam's tight, tight jeans to Emmylou Harris' boho-cowgirl chic, the drip counts for a lot in Nashville. And you know that threads are important in the queer scene. So we've gathered ten of what we think are the best-dressed queer country artists around. See what you think.
Note: Of necessity, I'm using photos gathered from far and wide. I've tried hunt down their attribution when possible, but if you find your photo here unattributed, please contact us so I can fix that.
Aaron Lee Tasjan
ALT has such a creative approach to fashion that I felt compelled to ask him where he shops. Turns out it ain't the shop, it's the shopper. He consistently puts together surprising combos that work like gangbusters (and routinely sports highly original custom pieces.) Take a gander.
Brandi Carlile
When she popped up on our radar around the time of "Firewatcher's Daughter" a few years ago, Carlile was still showing traces of the grunge-Americana style of her Seattle beginnings. But she's blossomed into an elegant fashion plate, with slim-cut Manuel suits and squared-off jackets over soft blouses.
Orville Peck
If this was a contest, Peck might run away with it. The country world has never seen anything quite like the masked cowboy. He burst on the scene last year with an instantly-identifiable look whose star power was only confirmed when he opened his mouth and crooned in that masculine baritone. The fringed mask is clearly the focal point, but he makes his statements with tank tops, cowboy hats, tight jeans, Western suits – and skin.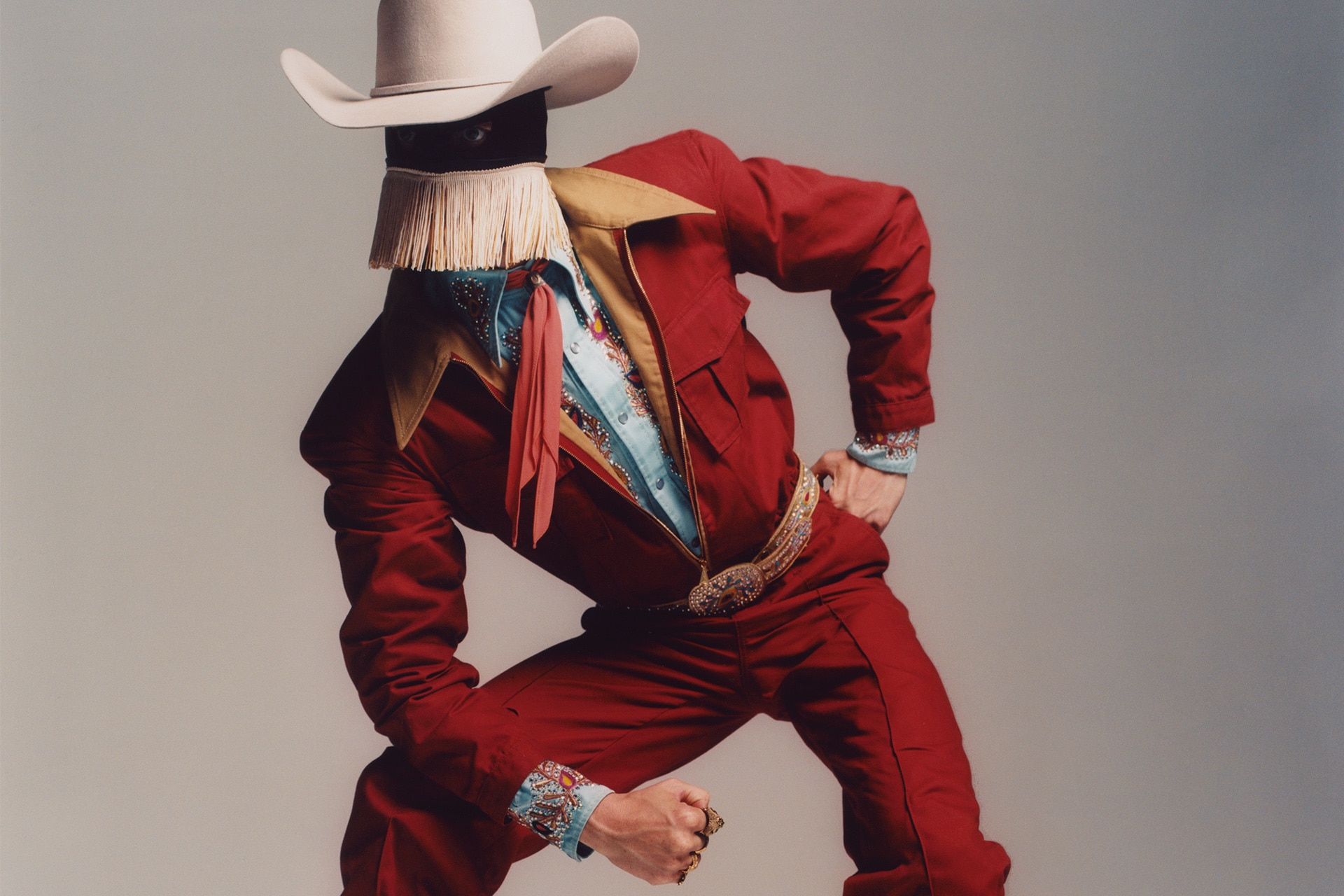 Amythyst Kiah
Kiah showed up on our radar last year, when she started performing with stringband supergroup Our Native Daughters. It wasn't just her powerful contralto and her forceful writing that caught our attention, though: it was her carefully curated, unmistakable butch look. From her punky natural to her high-collared shirts and suspenders, Kiah's look is bad-ass down to the soles of her boots.
Cheryl Deserée
Deserée plumbs a Patsy Cline-influenced swing vibe in her music, and the lush, retro look she sports is a perfect compliment. In sexy videos and romantic photo shoots, Deserée shows up in femme, form-fitting outfits that work like gangbusters.
Karen Pittelman
The Karen & The Sorrows frontwoman has perfected a cowgirl-meets-librarian look that couldn't be a better fit for her brand of East Coast honky-tonk. Low-cut dresses, abbreviated sleeves, and serious horn-rims create a distinctive style.
Paisley Fields
Another New Yorker, Fields has cultivated a look that's sexy and fashion-forward while still being kinda cuddly. Fringe, sheer fabrics, elegant Western shirts and tight pants combine to give Fields a look all his own.
Jaime Wyatt
Wyatt's look was a key to unlocking her own identity. Always drawn to suits, a friend once suggested that she "looked kinda queer" in one, and it "helped turn on the light bulb for me," she says. Wyatt's thing is vintage-inspired Western suits, designed by her mother Rhonda Knight.
Lil Nas X
Out. Fucking. Rageous. He's black. He's gay. And he's country as hell. Lil Nas X's approach to fashion comes down in a straight line from Little Richard through Prince. He aims to make parents gasp and kids grin. Behold.
Sarah Shook
Shook's look is anti-fashion and it's perfection. Long straight hair parted in the middle. Denim, black tees, and tats. They dress like they mean it.