Blake Haney Wants to Call You His
By Denver Rose-Harmon, Contributing Writer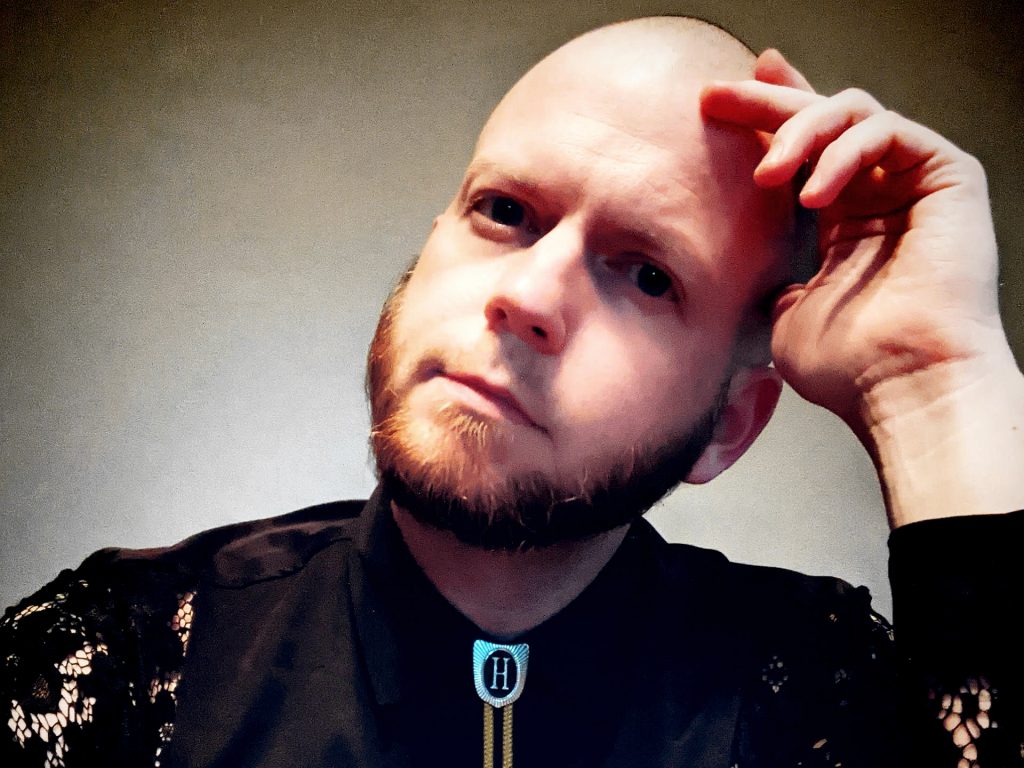 Blake Haney has conquered the challenge of creating new music during a pandemic with an unapologetically queer country love song.
Haney wrote this sweet ballad in March of 2020, but wasn't sure what to do with the new material amidst a pandemic. Fortunately, his friend Tom Myers was ready to create new music since his band, Wild Child, wasn't performing any gigs. "He had the time and the desire to start producing things, and I had the song," Haney said. "So we agreed to make the song from a place of loving music. To say we did something with this strange year. And we did."
The pair created a song that succinctly compares divinity to love. At the first theological reference, I'll admit I subconsciously rolled my eyes. Haven't we compared romance to divinity enough, particularly in country music? That lasted only a second, as the blatantly queer lyrics put a refreshing spin on the typical "your love is holy" trope. As Haney put it, "I'm so proud to have put out another unapologetically queer country song. Not just a queer country song, but a song that dares compare queer love to divine love."
The song opens with simple chords, light percussion, and a whining steel guitar. It is, unquestionably, a country love song. Lyrically, it seems sweet and unsurprising until Haney's masculine voice croons, "Boy you fly me / To such angelic heights" on the chorus.
A tried and true trope for country singers being subverted so blatantly by queer love is a treat. The deal is only sweetened by Haney's buttery smooth, strong vocals. The simple production lets the song's beautiful lyrics speak for themselves.
Haney holds back dynamically. He never builds to a big crescendo or belting vocal, creating the feeling that he's singing directly to a lover in private rather than loudly declaring love for an audience to hear. And while we love a loud declaration of queer love, the musical subtlety balances the overtly subversive lyrics. 
---
"Call You Mine" is currently available wherever you stream music.