Announcing "Rainbow Rodeo," the First Queer Country Music Zine
Get In on the Ground Floor of this Groundbreaking Project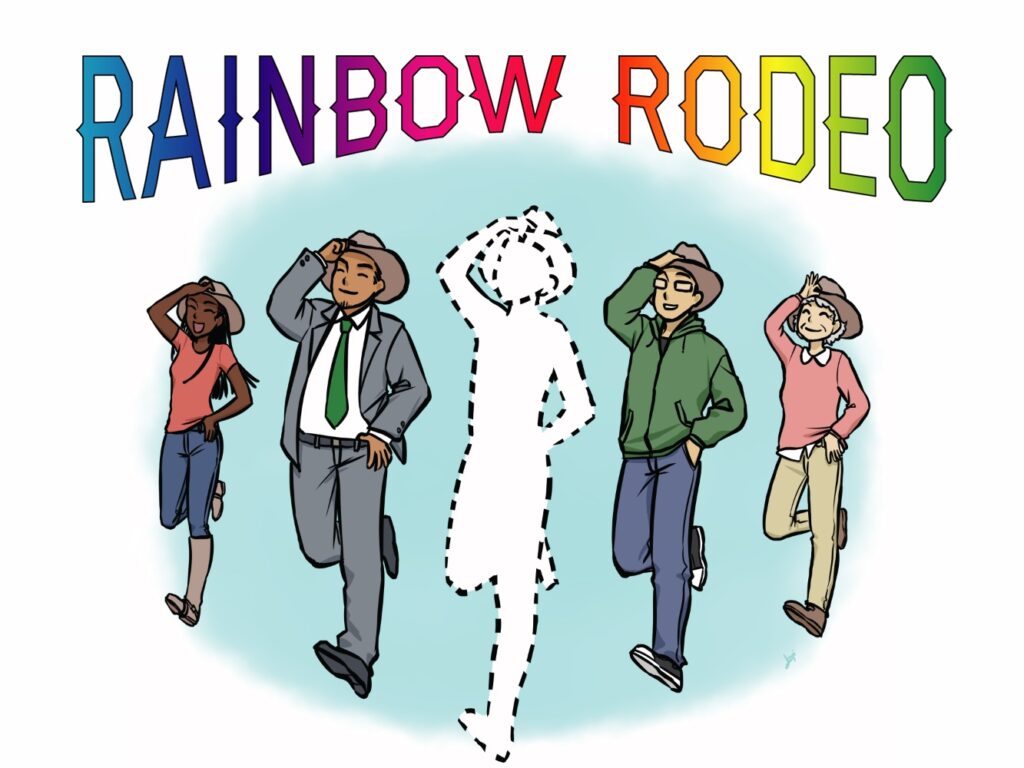 There was a new beginning on the last day of August.
To date, there is no known print publication solely devoted to queer country music, but the new Kickstarter campaign for Rainbow Rodeo aims to fix that. Edited by Queer Country Spotlight host and CQ writer Rachel Cholst, Rainbow Rodeo features personal essays from Sarah Shook and catherine the great, interviews with Jake Blount and Amythyst Kiah, and pieces by fellow Country Queer writers Eryn Brothers and Mya Byrne, among others.
"I see it as a win-win situation," says Cholst. "By crowdfunding this project, the contributors can get paid. Artists can order copies of the publication at-cost and sell it as merch. Even if they're not featured in the current issue, it's a way to spread word of mouth about other queer country artists in the community."
Now, more than ever, is a great time for artists to diversify their merch offerings. Bookstores and artists can bulk order the zine at-cost by kicking in at the $10 tier. They can keep all the profits from selling the zine for $5 each.
"I really wanted this first issue to represent the country queer community's diversity," Cholst noted. A third of issue one's contributors identify as trans or non-binary and Cholst made a point of foregrounding QTPOC voices by interviewing Blount and Kiah. Comics illustrator Luyi Bennett emphasized the theme by illustrating a queer country line dance for people of all shapes and sizes.
There's room for plenty more people in the dance — a $50 reward tier will net you a copy of the book and your portrait on the cover. If you're camera shy, you can co-host Cholst's long-running music podcast Adobe & Teardrops for $25. Backers can also expect gift packs from some of their favorite queer country musicians. There are also 10 #1 slots for people experiencing financial hardship.
As of this writing, 24 hours in, the Rainbow Rodeo campaign at 60% of the goal.
"We want you at the party," says Cholst. "Come join us!"

Join the party at https://www.kickstarter.com/projects/artemathebeast/signs-of-change-rainbow-rodeo-1-queer-country-zine