ABOUT COUNTRY QUEER
Country Queer is all about lifting up LGBTQ voices in the country music community. Whether you're a fan, artist, writer, photographer, or working on the business side, we're here for you. We believe that country music culture needs to change, to start putting queer folks on an equal footing, and our mission is to help change it.
We think you deserve to feel free to enjoy the music you love while being completely and beautifully yourself.
ABOUT THE SITE
We aim to give you what you want. The stories, reviews, interviews, and images that make you excited and proud to be Country Queer. Our virtual door is always open:
contact us
and let us know what you want more of (or less of). And if you can, contribute!
ABOUT THE STORE
We believe that visibility is the most powerful way to lift up Country Queers. When you walk into that honky-tonk or festival proudly sporting a CQ cap or shirt, you're making a statement: "Yep, we're here. Make room, 'cause we're country just like you. (And if you're queer, too, well howdy!)"
The bonus is that every time you buy CQ merch, you're showing your tangible support for the cause.
STAFF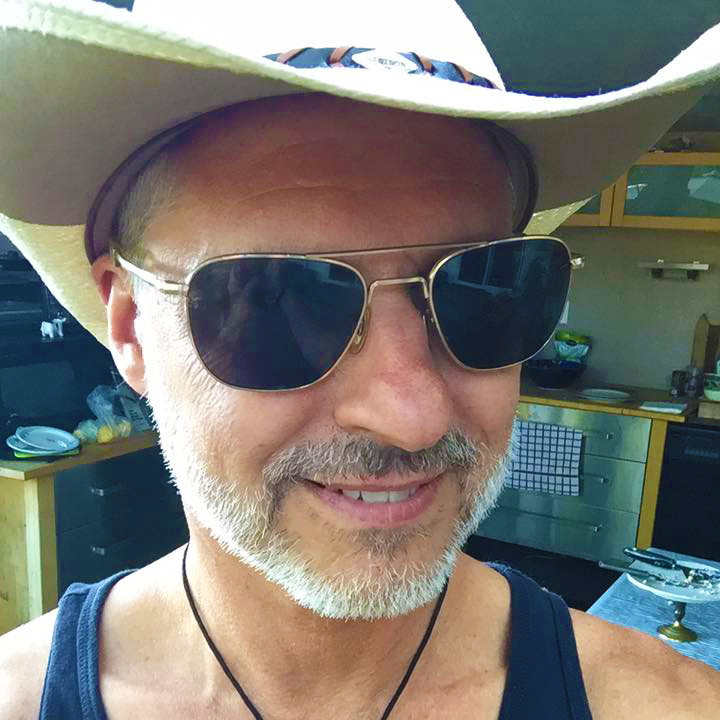 Dale Henry Geist, Publisher
Dale says, "Country Queer was a natural outgrowth of my professional life in web design, and my abiding interest in American music. It seemed like the right way for me to get involved in the movement to change the conservative culture of country music to be more accepting of queer voices. I thought that a combination of media and merch could have an impact on visibility and community for LGBTQ country music fans."
Dale lives in Sonoma County, California. He's an occasionally-gigging songwriter whose life highlights include introducing Ramblin' Jack Elliot from the stage of a Woody Guthrie Centennial festival he produced. He/him.
Contact: dale@countryqueer.com
---
Cindy Emch, Editorial Director

Cindy Emch is the founder / lead singer for Secret Emchy Society, the host of Emchy's Outlaw Americana on Gimme Country radio, a professional music curator, actively touring musician, and good old fashioned rural Michigan tomboy femme who has been living on the Wild West Coast of California since the 1990's. She/her.
Contact: cindy@countryqueer.com